Biography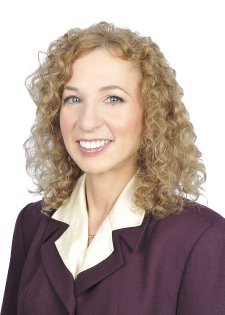 Elise G. Liebowitz is a real estate attorney in New York City, having practiced with major Wall Street law firms, including, Proskauer Rose LLP and Stroock & Stroock & Lavan LLP. She received her undergraduate degree, magna cum laude, from Queens College, City University of New York (1981) and a J.D. degree, Dean's List, from Fordham University School of Law (1984). Ms. Liebowitz is admitted to the New York, New Jersey and Florida bars and the S.D.N.Y, E.D.N.Y. and the District of New Jersey.
Elise Liebowitz has been recognized for her representation of real estate clients by the New York Real Estate Journal and the Real Estate Weekly. She has lectured and participated in panel discussions on commercial leasing at the Building Owners and Managers Association of Greater New York, Inc (BOMA).
Elise G. Liebowitz has been practicing law in New York City since 1984, representing sophisticated owners, landlords, real estate investment trusts, insurance companies, financial institutions, tenants, condominiums and cooperative housing corporations. Ms. Liebowitz has successfully negotiated and closed sales and acquisitions of real property, hundreds of commercial leasing transactions, financings and refinancings of mortgage loans, 1031 exchanges, and real estate transactions for corporate transfers involving the sale of businesses, including the sale of assets and stock purchases. She represents owners/landlords and tenants in real estate, contract and administrative law matters.
Ms. Liebowitz represented major financial institutions, life insurance companies, and real estate investment trusts, in some of the most substantial leasing transactions in New York City. For example, in 2000 she prepared and negotiated the largest office lease in New York City, representing a real estate investment trust in leasing space in excess of a quarter of a million square feet in midtown Manhattan, for a period of fifteen years with renewal and expansion options. Separately, she represented a major landlord in leasing approximately 120,000 square feet in Manhattan for use as a live broadcasting studio located on the ground floor of an office building, together with a portion of the premises available for retail and office use. Currently, she represents the landlord of a 19 story office building in Manhattan.
Ms. Liebowitz represents borrowers in financing and refinancing their buildings. She has closed more than thirty mortgage loans on buildings in New York City, including many which are located on Park, Madison and Fifth Avenue.
This firm looks forward to serving your legal needs.